RedCarpetRoxy.com is on the Red Carpet and inside celebrity events giving you the scoop straight from the stars, as well as spotlighting red-hot fashion and Red Carpet Ready products, plus profiling animal and wildlife issues in the "Red Alert."
RedCarpetRoxy.com is your celebrity, style, and pop culture must read!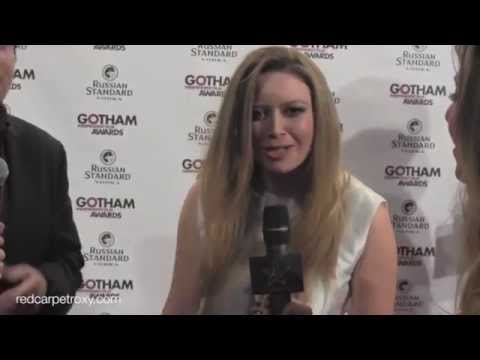 Roxy's Biography
Founder/Editor-in-Chief of RedCarpetRoxy.com
Lights, camera, fashion! Roxy is the Founder and Editor-in-Chief of popular entertainment, style, and celebrity-based website, RedCarpetRoxy.com, which has millions of viewers and includes exclusive, behind the scenes interviews and coverage from some of Hollywood's biggest stars. Roxy has reported from Paris Haute Couture Fashion Week, New York Fashion Week for the past 13 seasons, Oscars Week, Golden Globes, "The Hunger Games" world premiere, American Music Awards, as well as many other A-List style and entertainment events.
This USC graduate also serves as the on-air host of both the STYLE360 New York Fashion Week program and "The Skinny on Fashion," and is a celebrity and style contributor to the STYLE360 blog-all on ELLE.com. And as LA Contributor to PinkMemo.com, Roxy lets her national and international readers in on the hottest Hollywood happenings along with the stars and their style. She is a "Fashion Insider" on the retail accessories site, SoleSociety.com, advising shoppers on what items are on-trend and hot right now. Roxy also reports for Leonardo DiCaprio's real-time social networking website, Mobli.com, as its "Hollywood Insider" sharing with viewers the glitz and glam of celebrity life. She is a force in the online style and entertainment worlds, with her millions of followers waiting to see what she thinks is worth talking about.
As for her other passions, she is truly an animal lover and works with animal charities. And Roxy always enjoys catching live music, a good dance party, traveling (not just for work!), sipping vino, and spending time with her family, friends, and her adopted rescued dogs.
You can always find Roxy on RedCarpetRoxy.com. See you on the Red Carpet!